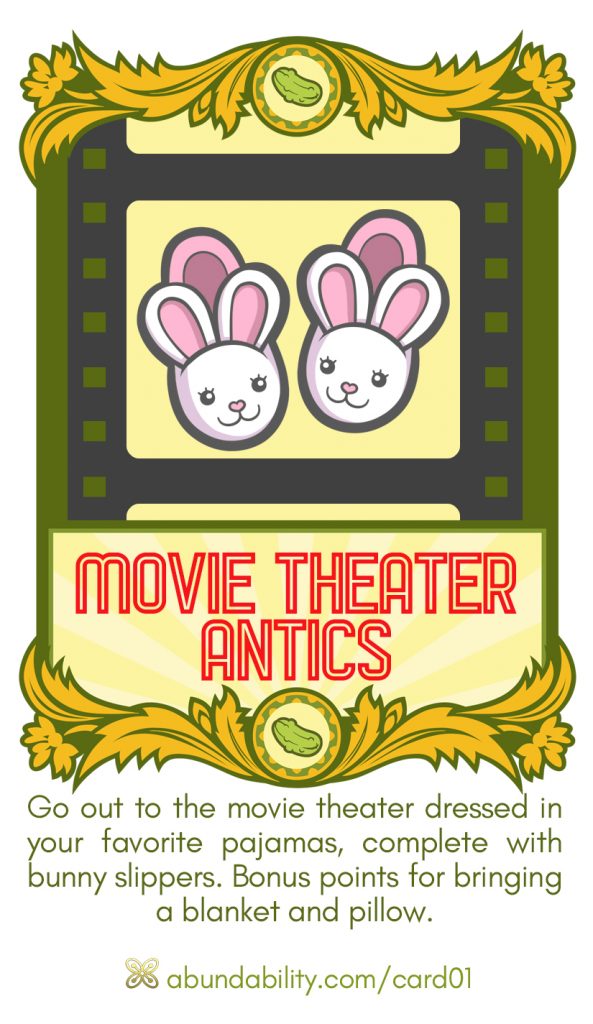 Go out to the movie theater dressed in your favorite pajamas, complete with bunny slippers. Bonus points for bringing a blanket and pillow.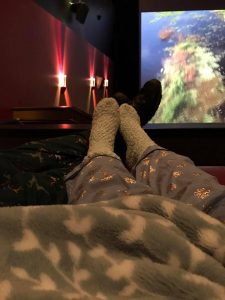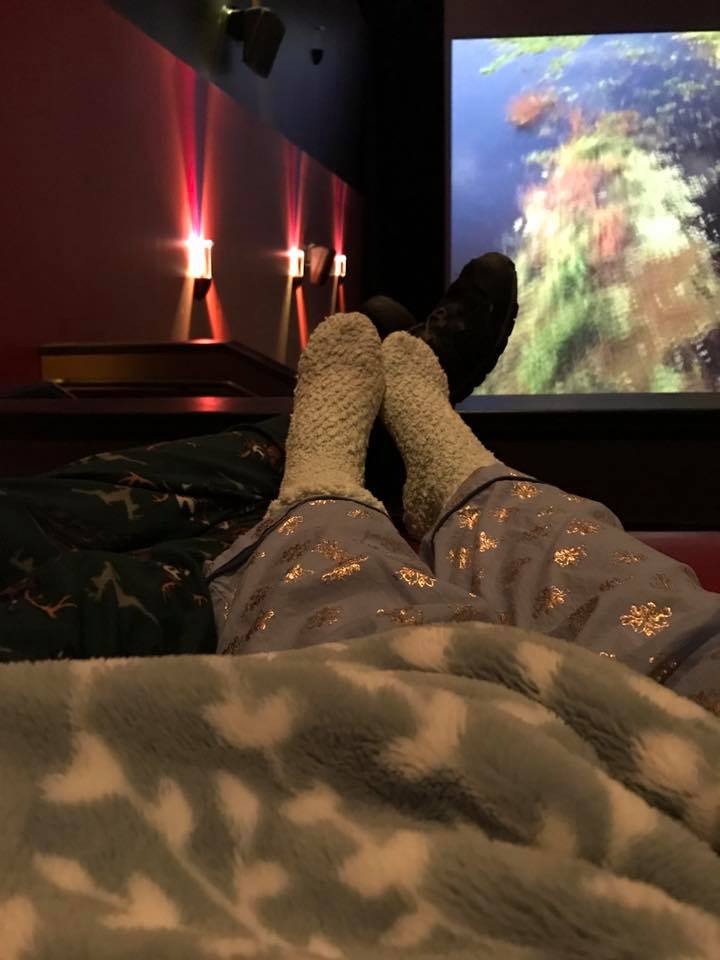 My favorite movie growing up was Beauty and the Beast, so you can imagine my excitement when Disney released the live-action version a couple years ago.
My boyfriend surprised me with midnight tickets on the premier day – but I have to admit it, I'm usually in bed by 10pm!
So, I thought it would be a fantastic idea to wear our PJs and bring our blankets!
I went out and bought Beauty and the Beast jammies, he wore his Minions, and we had a blast!
This idea is only limited by your imagination. It doesn't have to be a movie. Why not wear your PJs out to dinner at a fancy restaurant! (I keep wanting to do this, but haven't done it myself yet.)
Or, what about having a Goodwill Date Night? We DID do this one!
We took each other shopping at Goodwill to buy the "perfect" date night outfit for one another. The rules: we only had 1-hr to pick something out, and only $15 to spend, and whatever we bought for the other MUST be worn that evening on our date.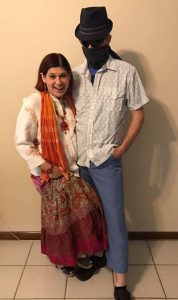 It was a blast! I made him wear powder blue pants and Christmas suspenders. He bought me an oversized shirt and a skirt that wasn't half bad! In fact, looking at this picture from a couple years ago, I'm very much trying to figure out what happened to that skirt…
We thought we'd get a few looks at the restaurant – it was upscale enough that we should have, lol! But I guess they thought we were just a bit eccentric. Which, we are, so that makes sense.
What creative ways are you eating this pickle?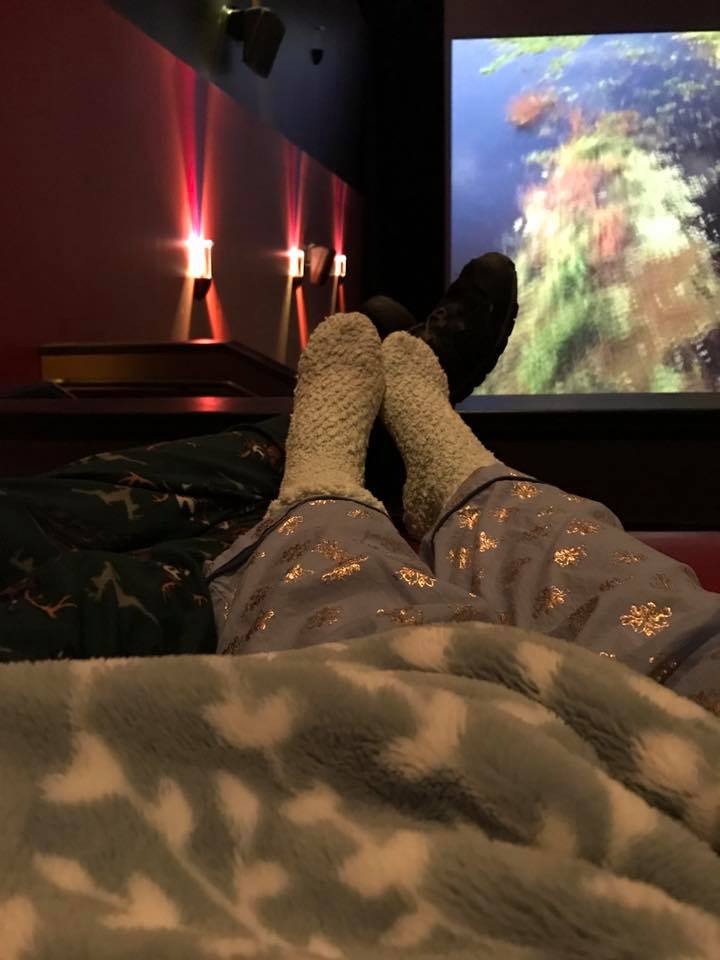 For the premier of Disney's live action Beauty and the Beast, we wore our jammies to the movie theater and brought blankets and pillows. I got to say, we liked it so much, it's a regular thing now.
How did you eat this pickle?